Ever wonder what a Bellini smells like in a candle? That's what Relit Yourself candles has… a Bellini candle! Thank you for the gift!
Who is Relit Yourself Candles & Co?
1) Why and when did you start your business?
I started Relit Yourself in October 2021. I LOVE candles and my usual go to place to buy candles didn't have a Canadian website at the time. My husband had a great idea and suggested I make my own and that they can be cleaner since our daughter and one of our dogs have some environmental allergies.
2) What was your background?
I'm an HR Guru! I knew absolutely nothing about candles until I did a deep dive. I wouldn't call myself an expert but I'm pretty damn close to being one 🙂
3) Any interesting facts about your product?
Our candles are 100% PURE soy wax. That means there aren't any additives added.
We use rich fragrance oils that are BOTH paraben and phthalate free
We use cotton lead free wicks for a cleaner burn, no dyes and you can reuse your candle vessels.
Even though I'm the face of Relit Yourself, I'm not alone. My husband and daughter help behind the scenes and we do everything ourselves from pouring the wax, labelling, shipping etc…and we absolutely love it!
4) Is there anything else you would like to share?
Check out our website and stay tuned for what we have in store for 2023! We appreciate all the love and support.
Check her out!
Follow Chocoviv's Lifestyle Blog on WordPress.com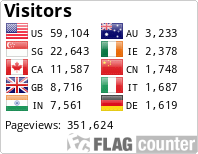 Instagram: https://www.instagram.com/chocoviv/
Twitter: https://mobile.twitter.com/Chocoviv1