I really like the simple, but elegant design of Heaven Scent candles and reed diffuser. Thank you for my lovely candle!
Who Is Heaven Scent?
1) Why and when did you start your business?
Heaven Scent was created in 2021 by a mama of 2, who wanted to be able to balance both work life and family life.
2) What is special about your products?
The Reed diffusers are made of natural ingredients and free of parabens and phthalates!
3) What else do you want to share?
Handcrafting natural soy candles and reed diffusers became her passion and she loves sharing it with the world to enjoy!
Check out them out!
Note: From May 1 to May 8, 2022, use the 20% off code: MAMADAY on your next order!
Follow Chocoviv's Lifestyle Blog on WordPress.com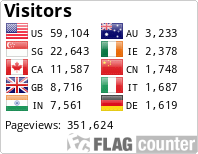 Instagram: https://www.instagram.com/chocoviv/
Twitter: https://mobile.twitter.com/Chocoviv1