I discovered this brand of potato chips and was fascinated by the compostable packaging! Naturally, these chips were delicious and organic too!
Who is Humble Potato Chips?
1) Why and when did you start your business?
We started Humble for two reasons and business opportunity we saw and to do our part in flighting climate change for the future of our children on this planet. Years ago, we realized that there were not any organic potato chips in Canada that were cooked light and crispy. We knew from our past, working at Canada's largest salty snack company, that style of potato chips is the largest portion of the total potato chip category sales. It would be a great opportunity if we could launch an organic better for you product! But first, we had to solve for the Achilles heel of the packaged food industry – the plastic packaging! We quickly decided that we would only launch Humble Potato Chips if it could be packaged in plastic-free compostable bags. It has taken 5 years to get the packaging to a place that could be well commercialized. We persevered through many failed attempts but in February 2022, we launched Humble Potato Chips.
2) What was your background?
Jeff and I have been in the consumer-packaged foods industry for over 15 years now spending over half of it in the natural and organic food space. We have worked for incredible family-owned companies like Nature's Path and Amy's Kitchen that have helped prepare us for our current entrepreneurship journey. We have also been fortunate to have a lot of experience in the Salty Snack category specifically working for brand like Lays, Skinny Pop Popcorn and Que Pasa Tortilla Chips.
3) What is special about your products?
There is a balanced duality when it comes to the uniqueness of our products. We have the chips themselves and then the packaging.
A NEW POTATO CHIP EXPERIENCE
(Organic, Gluten Free and Kosher)
Offering a certified organic potato chip means that everything – how the potatoes are grown, then cooked and seasoned – is carefully monitored to ensure only organic ingredients and practices are used. It was very important to us to certify gluten free as I have celiac disease and know the struggle people can feel when trying to pick out a delicious snack that also contains no wheat or gluten. Humble can satisfy that need!
(Skins on, zero waste)
It turns out that by using every bit of our potatoes (they are cooked with their skins on), we're not only reducing waste, but there's the added bonus of colour, texture, and flavour!
4) Finally, what else did you want to share?
A) Traditionally cooked (not kettle cooked) – Less crunch, more crisp
We wanted our chips to be closer in appearance to a traditionally cooked potato chip, but even crispier. So, we cut them thin and cook them traditionally. That is to say that unlike kettle cooking where the chips are batch-cooked in oil, ours are cooked and float on top of the high-quality organic oil in a traditional manner.
B) Chef-designed organic seasonings
Our no-compromise organic seasonings are designed by an internationally certified chef who has a passion for designing flavours for potato chips specifically – and he's actually my brother-in-law. Our chips are lightly dusted with organic seasonings – striking a subtle balance that lets the bold(ish) flavours stand out, while allowing the natural butteryness of the organic potato to nudge through. Nothing artificial or modified in our chips including things like MSG which is used in many potato chips as a flavour enhancer. We have about 50% less sodium than the leading potato chip in Canada.
C) Now for the uniqueness of our packaging…
Our packaging is certified plastic free and compostable and we are the only snack company in Canada to use this earth friendly packaging.
In Canada alone, approximately 1.25 billion plastic chip packages end up in landfills annually. Lined up end-to-end, that's enough to wrap around the entire world NINETEEN times! If we could offer our perishable food in perishable packaging, and offer consumers that choice on shelf, perhaps we could all make a difference, one snack bag at a time. And just maybe, if Humble started the ball rolling, others in the packaged food industry, regulators, and waste management operators would be willing come alongside. Plastic snack bags never actually fully decompose and instead turn into micro-plastics as they breakdown which is huge problem for the earth and for humans.
(Certified Plastic Free and Compostable)
At the beginning of our snack bags life it is made from plants and natural minerals – no traditional plastic at all! At the end of our Humble chip bags life, it is certified compostable. It will break down into biomass in 90-180 in a commercial compost facility and leave no toxic trace behind. From the Earth and returns to the Earth, a truly circular process! It will safely decompose into non-toxic biomass in home/backyard composts as well, we just cannot confirm how long it will take as each home compost environment is so different!
We did not enter into this business lightly. Because we know when you sign up to start something new, you commit to pioneering it, too – pioneering new processes and new relationships, while preparing for the inevitable resistance and occasional failures that come when you're breaking new ground.
That's precisely why we chose to call our company Humble. Because we don't profess that this is our journey alone. And we certainly don't profess to know everything. Quite the opposite. But we do know it takes the passion, commitment, and stewardship of the many like-minded people waiting for someone – like us – to start the ball rolling.

And that rolling ball would show no compromise. On the inside, our potato chips would elevate the snacking experience. On the outside, our packaging would help reduce our footprint on the world.
Thank you!
——Alicia, Humble Potato Chips
Check them out!
Follow Chocoviv's Lifestyle Blog on WordPress.com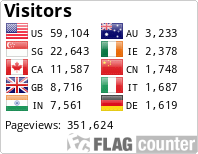 Instagram: https://www.instagram.com/chocoviv/
Twitter: https://mobile.twitter.com/Chocoviv1